Andy Cofino is a consultant and educator with over 15 years of experience helping organizations support & affirm their LGBTQIA+ employees, customers, and clients.
Andy Cofino (he/him/his pronouns) currently serves as the Director of the UCLA Lesbian, Gay, Bisexual, Transgender, Queer (LGBTQ) Campus Resource Center and Core Member for Trans Inclusion of the Gender and Sexuality Knowledge Community of NASPA – Student Affairs Administrators in Higher Education.
He previously held roles supporting LGBTQIA+ people at Princeton University, New York University, and on the Executive Board of the National Consortium of Higher Education LGBT Resource Professionals.
Andy provides consulting, curriculum design, and

facilitation

with social impact, governmental, higher education, and private corporations nationwide, offering insights & expertise on supporting LGBTQIA+ populations.
Andy identifies as bisexual and transgender and often draws from his personal and professional experience to create a learning environment that is both data-driven and personally compelling.
Andy received his Bachelor of Arts in English and Women's and Gender Studies with a minor in Italian from Pace University summa cum laude. He also holds a Master of Arts in LGBTQ Studies, Social Justice, and Creative Writing from New York University and is currently pursuing his MBA from the UCLA Anderson School of Management.
Previous Engagements Include
AMDA College of the Performing Arts, Los Angeles
American Musical and Dramatic Academy, New York
American University
Association of American Medical Colleges Group on Diversity & Inclusion National Meeting
Drew University
Edwin Gould Services for Children and Families
Franklin & Marshall College
Hun School of Princeton
Hunter College
LGBT Health Workforce Conference at Hunter College
Mamaroneck High School
Marist College
Merrimack College
National Consortium of Higher Education LGBT Resource Professionals
New York State Nurses Association
New York University
North Central University
Northern Essex Community College
Pennsylvania College of Art & Design
Princeton University
Portland State University
Queens University of Charlotte
Rhode Island College
Rutgers University
Stanford University
Southern Vermont College
University of Michigan – Ross School of Business
University of California – Los Angeles
Vanderbilt University
Association of American Medical Colleges Group on Diversity & Inclusion National Meeting (San Diego, CA)
Creating Change: National Conference on LGBTQ Equality (Detroit, MI; Houston, TX; Washington, DC)
Dyson Society of Fellows Conference at the Pace University Graduate Center (White Plains, NY)
GLBT Studies Symposium at American University (Washington, D.C.)
Lehigh Valley LGBTQIA Intercollegiate Conference (Bethlehem, PA)
LGBT Health Workforce Conference at Hunter College (New York, NY)
NASPA – Student Affairs Administrators in Higher Education (Baltimore, MD; Los Angeles, CA)
NASPA Multicultural Institute (New Orleans, LA)
National Association of International Educators Conference (Philadelphia, PA)
National Conference on Race and Ethnicity in Higher Education (NCORE; San Francisco, CA)

National Consortium of Higher Education LGBT Resource Professionals Panelist: Consortium Center Awareness Day Panel (Virtual)

New York State Association of School Nurses Conference (White Plains, NY)
New York University Alumni & Family Weekend (Virtual)
Northeast LGBT Conference at Rutgers University (New Brunswick, NJ)
Philadelphia Transgender Health Conference (Philadelphia, PA)
Q Quest Queer Youth Festival at the Webster School (Minneapolis, MN)
Transcending Boundaries Conference (Hartford, CT)
Transecting Society Conference at the University of New Hampshire (Durham, NH)

UCLA Administrative Management Group (AMG) Leadership Conference (Virtual)

University of Michigan – Ross School of Business: Out for Business OUTx Conference

(Virtual)
Human Sexuality (The College of New Jersey, 2015-2016)
Contemporary Issues in Higher Education (California State University, Fresno, 2019)
LGBTQ Institutions and Organizations (UCLA, 2018-2022)
Program Development & Evaluation in Student Affairs (UCLA, 2018-2022)
Bioengineering Seminar (UCLA, 2022)
Media & Acknowledgements
ACPA–College Student Educators International Standing Committee for LGBT Awareness Val DuMontier Award (2015)
Princeton University, Service to the LGBT Community Award (2018)
Pace University Lavender Graduation, Alumni of the Year (2021)
Recipient, Chancellor's Leadership and Diversity Scholarship, UCLA Anderson School, Executive Program (2022)
What Clients Are Saying
We are so lucky to have had the opportunity to hire Andy as our keynote speaker for the University of Michigan Ross School of Business LGBTQ club's annual TEDx style event OUTx. From the planning conversations to the execution of his presentation, Andy was wonderful to work with. He created a keynote address that wove together themes of coming out, allyship and LGBTQ inclusion in the workforce. He took the time to address the audience specifically, presenting our MBA students with the opportunity to use their degrees as future leaders who can play a role in re-writing the rule books for queer and trans people to thrive in business. He recorded a flawless presentation for us to screen at the live event, and we are so grateful for the time and energy he put into it.
We were fortunate enough to have Andy as a speaker during a recent Boingo UNITY event -- an employee resource group where our BIPOC, LGBTQ+, and Boingoites with disabilities can bring their whole selves to the table for personal and professional development. Andy's presentation on inclusivity, allyship, and challenging LGBTQ+ discrimination in the workplace was incredibly well-received by our team. His presentation was dynamic, informative, and incredibly easy to listen to -- not easy in a remote environment! I would HIGHLY recommend Andy as a speaker, trainer, and presenter.
Andy is extremely intelligent and very kind to all who were brave and spoke up— kind and his welcoming remarks to any speakers were precise, specific to their courage. He make the entire seminar a safe and potentially fruitful experience.
LOVED THIS SESSION! I learned so much and feel like I have a much better perspective of this topic and how to be a good, supportive ally. Thank you Andy for a wonderful workshop- I hope we continue to have the privilege to work with you!
So much important information was covered, and done so in a way that is meant to educate and build upon. It never felt like anyone was being judged or shamed for not knowing something. The intent was always to help us help our students.
I thought Andy was wonderful- excellent energy. I appreciated the "straight to the point" quality of the entire training. No nonsense- tell it like it is. No time wasting- which I very much appreciate.
I found this training very powerful, and could have kept listening and discussing for another two hours!
This seminar was incredibly helpful and necessary. Thanks Andy!
This training session was extremely well organized and presented in a timely manner; extremely time efficient. Andy presented himself as comfortable in his knowledge of his subject matter. Extremely well done. One of the best sessions we have had in these respects.
Andy makes such an important and sensitive topic something that everyone can understand. He created a safe space for questions, mistakes and most importantly, learning.
Andy, ( you) are adept at creating that space where we all felt heard. Your ability to present information without charge is laudable. You have a true talent to teach and open others to ideas.
Andy was truly great- A perfect person for this seminar/training with an incredible pedigree and lifetime of experience.
Andy is a calm, clear, welcoming instructor.
I loved the clarity with which principals were discussed and addressed. There was heart and personal experience involved but it was succinctly approached and I appreciated that when there was a pronoun misstep in the chat it was kindly but firmly addressed. Andy is a great educator.
Andy is a clear, charismatic, and engaging presenter! Thank you for this invaluable training!
I cannot thank you enough for the work you've done for us. I'm so grateful to have your support and look forward to our continued collaboration! Your thoughtfulness in working with me to develop this content carried into the facilitation. You not only listened to me during the process, but you listened to what each participant brought to the room, and incorporated those specific items in to the conversation seamlessly.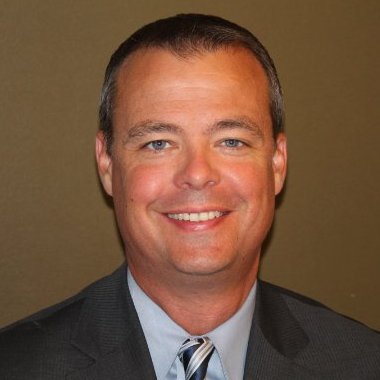 Andy proved himself a knowledgeable and engaging trainer. He conducted several workshops aimed at raising institutional awareness and sensitivity towards members of our community identifying along the LGBTQ spectrum. Andy's knowledge of the prominent issues helped foster a robust discussion of ways we can strengthen institutional support for members of this community. Equally important, Andy's demeanor and style created a supportive environment for participants to ask questions and explore uncertainties within their own knowledge base.

Andy opened for a lecture I gave to New York state school nurses on LGBTQ issues and wowed, moved, and taught the participants with his clarity, pathos, and brilliance. What a way to teach understanding and tolerance!
Andy is using his formidable, intellectual talents and skills and meshing them ingeniously to make real and positive social change.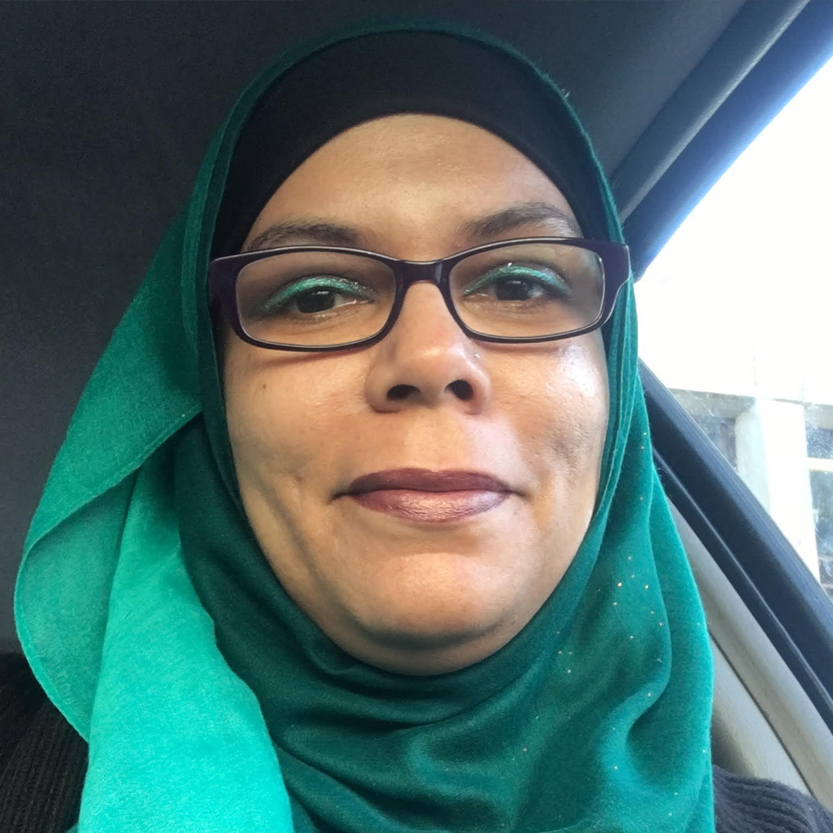 Andy Cofino is able to detail the struggles of community members whom many care nothing for or about, and to bring their issues to life, humanizing them and making their stories accessible and relevant to ALL people.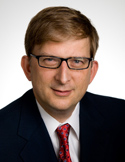 Out in the Open is a compelling, courageous, and uplifting work of spoken-word theater whose message is as contemporary as it is timeless. Andy Cofino has a rare talent. Every performance was absolutely sold-out with standing-room only access, each ending with thunderous standing ovations and multiple encores. Every single one of them was earned.